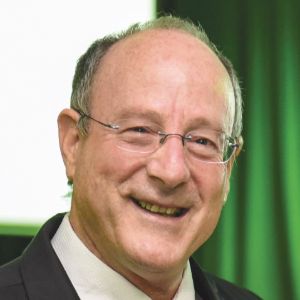 Yoav Mark Lewis, Founder and Chairman
The consecutive waves of digitalization are pushing the world past its threshold to a new era of human-machine interfaces with the latest innovations. If one considers the ongoing adaptation rate of robotic process automation (RPA) to improve business efficiency and data security, the utopian future of robots working hand in hand with the human workforce is no longer a distant reality. Mimicking human actions and behaviors across multiple business applications, RPA continues to have uninterrupted effects on social agendas, tax policies, talent management planning, and global business services (GBS) sourcing strategies, among others. Thus, as RPA proceeds to reach its full potential through with the advancement of artificial intelligence (AI), many thought leaders are now advising companies to embrace an 'agile approach' to process automation. Paying close attention to this need of the hour, YML Group, one of the early adopters of RPA in the Australian market for its own business process automation, is now helping other businesses facilitate the development of a similar bespoke and agile RPA implementation plan under the moniker of YML Innovation.
"YML Innovation helps businesses automate their processes and offers intelligent process automation solutions with the help of data analysis and AI," comments Yoav Mark Lewis, founder and chairman of YML Group. To ensure that the businesses and clients can experience tangible benefits from employing an agile approach to robotic process automation, YML Innovation provides regular monitoring and dedicated support to its clients after deployment of the RPA project.
YML Innovation helps businesses automate their processes and offers intelligent process automation solutions with the help of data analysis and AI
Eli Chaiton, the director of YML Innovation, highlights that combining data analytics and AI with RPA helps YML's clients to optimize results based on intelligence gleaned from human workers. Consequently, more day-to-day sophisticated and complex automated tasks are accomplished with AI joining hands with RPA. According to Chaiton, pattern learning, optical character recognition, computer vision and language processing are just some of the capabilities of AI that can be leveraged to make RPA more robust.
Displaying the potency to offer these capabilities, YML Innovation has been able to earn long-term partnership with numerous clients and attain unwavering success through its word-of-mouth promotion. Recently, YML Innovation partnered with a global fleet management company that was planning to run a pilot RPA project before automating their internal business processes. For YML Innovation, it was an opportunity to demonstrate clear benefits of the trial project and offer proof of value before further streamlining the automated process for the client. As part of the partnership, YML Innovation helped the client in automating their fuel card ordering process with 55 percent process time reduction. Additionally, the 'Benefit Dashboard' provided with YML's RPA solution, helped the client track the estimated advantages of process automation and track the actual benefit in real-time.
Banking on many similar success stories, YML Innovation is now perfectly positioned to help businesses with its 'intelligent' process automation. At present, not all RPA journeys start with an enterprise-wide scope. With that goal in mind, YML Innovation aims to form strong partnerships with its clients to support them in their ongoing RPA projects and boost their ROI in back-office operations, such as accounting and human resources. Once the implementation of RPA technology starts demonstrating more proven success for the clients, YML Innovation would embark on exploring the broader opportunities of RPA for them. Driven by this mission, YML Innovation is now scrutinizing the AI fabrics from its technology partner companies for optical character recognition, sentiment analysis, facial recognition, and decision-making. "As RPA is about to get a lot smarter, we are arming ourselves with in-depth knowledge of RPA to help businesses worldwide," concludes Lewis.