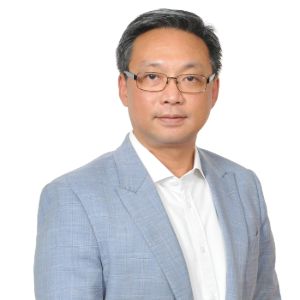 Ken Lee, Managing Director
As one of the critical elements of the ongoing digital revolution in the business world, robotic process automation (RPA) is enabling workers to improve their speed, accuracy, and output. RPA automates human tasks and enhances the interaction of multiple applications in a non-invasive manner, freeing resources from spending time on repetitive processes. Spearheading RPA revolution is WiderWorld Company Limited, a Hong Kong-based IT consultant that aims to enhance the value of digital transformation for its clients. Backed by a 15-year experience in IT enablement, WiderWorld focuses on using the latest technologies to help its clients enhance their operational efficiency. "Most organizations in Hong Kong are emphasizing on digital transformation due to decreasing workforce," says Ken Lee, Managing Director of WiderWorld. As a passionate technology innovator who leverages the latest technologies to help clients identify areas of organizational improvement and efficiency, Lee says, "We can help companies accelerate their transformation initiatives by employing robots as part of their workforce, thereby streamlining the workflow."
Team WiderWorld believes that robots will emerge as the personalized intelligent assistant to every worker across the industries. Especially the accounting department can save time and cost through flexible Accounts Receivables and Accounts Payables processes enabled by customized robots. Along the same lines, WiderWorld is implementing RPA solutions to allow companies to ensure all the outstanding invoices from their suppliers are approved, processed, and paid automatically. This helps the accounting teams focus on their core tasks. Automation also eliminates the unnecessary manual work of checking invoices in the ERP system and service/purchase orders for errors.
We can help companies accelerate their transformation initiatives by employing robots as part of their workforce, thereby streamlining the workflow
A case in point, a telco has leveraged WiderWorld's professional consultants to increase its operational efficiency. As the telco had numerous customers, its staff was facing challenges in handling massive data. It was getting more challenging to manage payment records, billing, and invoicing. With WiderWorld, the telco automated the entire AP process, which resulted in a 10 percent increase in operational efficiency.
While RPA brings great benefits, "there is a misconception among people that RPA must be implemented across all business processes," informs Lee. For this reason, Lee has built a team of IT and automation experts that educates clients to automate only those processes which involve several, repetitive manual tasks. "Our UiPath certified consultants initiate the client onboarding process by understanding their business requirements and systems. Once WiderWorld's consultants understand all the project requirements, they prepare a process design document that outlines the steps necessary to implement the robotic systems. The team uses graphics and images to demonstrate which specific areas of the workflow need to be automated. Such an approach expedites the planning process. It then moves into the system design process where it describes the system architecture, integrations, and access control. Finally, team WiderWorld starts programming the robots by leveraging RPA tools like UiPath and open source AI library such as Tensor Flow. "We work closely with our clients and update them consistently on the methodologies and technologies used during the implementation," continues Lee. "We also offer innovative tools for clients to continuously track the transformation journey and know the changes that are made in their infrastructure."
Often, employees are left behind in the transformation journey due to lack of knowledge management and sharing at the organizational level. Addressing this issue, WiderWorld offers proven knowledge management tools for document management, corporate social networking, and collaboration to help organizations plan content structure and enhance their organizational knowledge. "With our tools, clients achieve improved performance, competitive advantage, innovation, and continuous business improvement," adds Lee.
WiderWorld remains focused on improving its services and RPA tools to assist global organizations in adopting digital technologies in a frictionless manner. The company provides a sure-fire way to stay nimble and profitable.