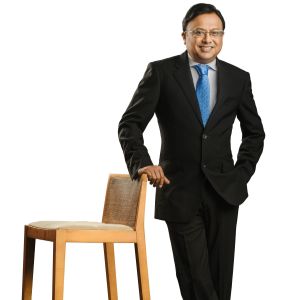 Durairaj Dhanasekaran, Founder & CEO
For Durairaj Dhanasekaran, automation is a passion, and after serving several years at leading IT organizations, he founded QAssure Technologies in 2005. He fondly reflects on the reason that led him to form his own company. Dhanasekaran found out that while enterprises are keen on leveraging RPA to streamline processes, release resources, achieve higher quality and commit fewer errors; but are unaware about its limitations and that it often takes time to complete a successful implementation. "A sound foundation must be created for the purpose of further scaling the RPA solution, and this requires a solid basis with a defined strategy, communication plans and change management, trained RPA experts and a stable IT infrastructure. Just to mention some examples few enterprises have chosen to handle the RPA implementation themselves, but most have made use of external experts," mentions Dhanasekaran. Some of these enterprises that have handled the implementation themselves state that it has taken longer than if they had made use of external experts. They amplify by explaining that they had no knowledge of best practice within the area. On the other hand, QAssure selects a small part of a simple process to demonstrate the potential of RPA and the usability of the technology through a PoC or pilot.
QAssure follows a proven implementation approach by dividing the steps into three different sections – Workshop & Requirement, Planning, and Implementation.
The firm helps to set up strong governance throughout and ensures knowledge transfer from the beginning. During implementation, QAssure ensures in minimizing risk in all areas and sees that clients have the ultimate ownership. Also, the implementation of a PoC helps enterprises prove their business case and play down their expectations for the technology, which provides them with more realistic expectations for the implementation.

The other issue that businesses face with RPA is the maintenance that comes after its implementation. Maintenance is key when it comes to keeping your RPA up and running. "We recommend that the selection be based on the enterprise's vision, intended areas of efficiency improvement, skills of the developers, architecture requirements and the number of 'workarounds' in the first PoC/Pilot," asserts Dhanasekaran, who also heads the company as its CEO. Also to identify the right processes and to qualify them for automation is not easy because it is not always possible to automate all the processes completely and the ROI of automation also differs from process to process. "But QAssure business and process analysis of processes from RPA perspective and process mining can help in overcoming this challenge," he adds.

Dhanasekaran gives an example of a lending/loan processing team that used to receive confirmation on different types of loan request via emails, and an audit log of the processed loans were maintained in a spreadsheet and periodic validation of the processed records were done manually that used to consume average time per request is two business days. The firm then implemented RPA with the help of QAssure, and a common user interface with the centralized database was developed for officers, which was used for auditing purpose. The benefits included 50 percent drastically reduced loan processing time, 150 requests are now handled every day, zero compliance issue after implementation, better visibility of the number of loans processed across the time period, and reduced risk of human error in data entry.

Being a leading RPA implementation across various domain and enterprises, QAssure has implemented bots across multiple operations in various areas. The firm is also building more bots using the future technologies, like natural language, processing, and generation, self-scripting, bots cognitive, computing machine, learning chatbots, cognitive virtual, and voice assistants.