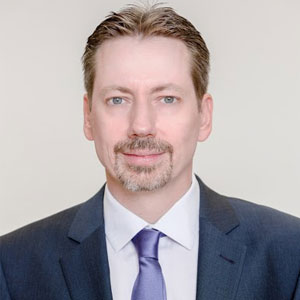 Marios Stavropoulos, CEO & Founder
According to Marios Stavropoulos, the CEO and founder of Softomotive, Robotic Process Automation (RPA) is expected to become a more strategic organizational decision and evolve to something much bigger and smarter as processes are forecasted to become one of the strongest assets for most enterprises. Technologies like cognitive capabilities and machine learning are going to come into play in a significant manner and automate more processes that need human judgment. Taking these evolving trends and growing market requirements into consideration, Softomotive, one of the leading automation technology companies worldwide, brings innovative and advanced business solutions to the market. With more than a decade of experience in the automation industry, the company provides reliable and scalable RPA technology solutions to support every stage of digital transformation.
Softomotive RPA is a powerful automation platform that enables organizations to develop, manage, and track their own digital workforce. With unique features that can support complex real-life automation scenarios, Softomotive robots are capable of working in collaboration with the user or autonomously with no supervision as self-reliant agents. These digital agents may perform any number of processes throughout the enterprise leveraging sophisticated security features that guarantee reliable access of all enterprise assets and safe guarding of business processes.
With powerful BI and Analytics integrated into the platform, Softomotive RPA allows business managers to build their own custom dashboards and access detailed reporting to monitor their digital workforce performance real-time. The company brings intelligent enterprise automation solutions for the BFSI sector, to help banks and financial institutions innovate from the inside. Building a Center of Excellence (CoE) allows for central development, management, and tracking of processes, in a way that actionable insights can be generated to accelerate return on investment.

Softomotive RPA is more than a software system, as it is capable of interpreting human actions accurately and can work on any application. The platform is seamlessly integrating with existing enterprise applications such as SAP, Salesforce, Oracle Financials, and PeopleSoft with a non-intrusive infrastructure that needs no API integration. "At Softomotive we are constantly evolving our technology to provide best-in-class solutions for large deployment automation needs. We focus on securing a stable automation environment, fit to drive growth and bring the benefits of scale," asserts Marios Stavropoulos.

When combined with AI and cognitive capabilities, Softomotive Robots work smartly, learn from processes, and optimize as they go. Softomotive ensures secure and effortless large scale automation of any process, enabling businesses to rely on their technology to scale with flexibility and maximum ROI. Owing to these capabilities, the company has garnered a vast client base comprising of over 7000 customers, from SMB/ SME to large enterprises. Softomotive solutions are used by numerous Fortune 500 clients along with industry leading service providers. One example of a process that service providers are automating with Softomotive is monitoring the health of servers, identifying problems, and raising tickets to matching experts once incidents are verified for escalation. This automation resulted in 66 percent cost reduction and dramatic improvement to 99 percent accuracy.

The company further aspires to invest more in UK, India, and the US. With the help of advanced AI and cognitive features, Softomotive anticipates mechanizing their robots to handle complicated situations independently and make decisions just like any human being. "We are heavily investing in delivering an agile, flexible, cutting edge robotic workforce to our customers, while listening carefully to their needs," adds Stavropoulos. He believes that this approach will further allow customers to meet short-term changes in production needs effortlessly.