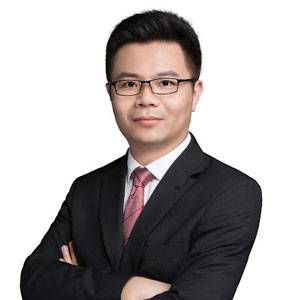 Ryan Wu, CMO
Last year at IFA 2016, QIHAN presented the 'big three' revolutionary technologies: IoT, Cloud, and AI in a seamless integration with robotics. The innovative technology company unveiled a cloud-enabled, intelligent service robot—Sanbot. Powered by IBM Watson's AI, and featuring Android SDK for open customisation with cloud capabilities, Sanbot enhances consumer experience and aids in business growth in industries including: education, retail, healthcare, security, and hospitality.
Sanbot is equipped with a multitude of components and systems from international technology giants like IBM and Sony packaged in an elegant outer body design. The robot has over sixty sensors in its body, including a 3D camera, HD camera and display, and microphones. These features enable Sanbot to avoid collisions, detect nearby users, read gestures and facial expressions, display videos and applications, provide telecommunications, socially interact via voice commands in ten languages, self-charge its battery and monitor situations. All of these functionalities are based on an open API System, the QIHAN cloud-based Q-Link application model. This system enables developers to build personalised applications specific to Sanbot, empowering businesses to customise the robot's functionalities according to their day-to-day requirements. "With an open API and a cloud-enabled platform, QIHAN aims to create a complete open robotics ecosystem which includes developers, end users, robots and much more," said Lv De Lin, CEO at QIHAN.
QIHAN's journey towards engineering intelligent service robots and a complete robot ecosystem took a groundbreaking turn with its Multi- Service Platform System (MPS).
Sanbot is the only social robot with centralised management capabilities and therefore opens the door to a world of immense possibilities
It is a unique centralised management system that enables businesses to control and monitor a fleet of interactive Sanbots from anywhere in the world via a smartphone or PC as a robotic IoT system. In order to operate the MPS, a user uploads a set of business-specific information onto the QIHAN cloud or a private cloud. Then, the user can customise tasks and set actions based on that information from anywhere at anytime. Once the task is set, the robot fleet performs the work and can send feedback to the user. "Sanbot is the only social robot with centralised management capabilities and therefore opens the door to a world of immense possibilities," said Ryan Wu, CMO at QIHAN.
Sanbot's open and centralised management system has enabled multiple industries to effortlessly develop business-specific applications and manage the robot fleet according to their precise requirements. In the hospitality industry, Sanbot offers intelligent customer reception services in hotels, banks and more—the opportunities are endless. In retail, Sanbot can serve as shopping interpreters and guides as well as assist the staff. For instance, at a coffee shop in China, Sanbot assisted in taking coffee orders, customer reception entertainment, and interactive store-guide services. Sanbot's functionalities also extend into the education sector, teaching all school levels, including University students. Sanbot also makes an impact in the healthcare industry, especially in elderly care, reducing lengthy wait times in hospitals and assisting in initial diagnostics for doctors. In addition to these examples, Sanbot can also serve as an effective surveillance tool by detecting and recording intruders as well as sending notifications to users in an emergency situation.
Since its launch a year ago, QIHAN has already deployed around one hundred and ten thousand Sanbots into the market on a 'robotics-as-a-service' model. With an aim to reach a broader global market, the company will release Sanbot Nano special, designed for home use, at IFA 2017 in Berlin and the powerful upgraded robot model, Sanbot King Kong at WRC 2017 in China.