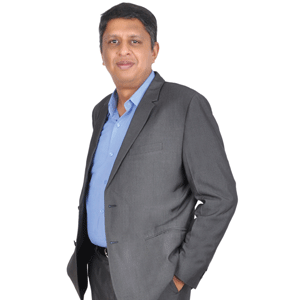 Siddhartha Singh, CEO
The world of robotics is experimenting with ways and means to introduce experiential learning to bots. As a human, they should be able to work on a hunch, depend on instincts, and use personal insights gained from years of experience. Until that happens, robotic process automation or RPA will never be able to achieve the scale and depth of reach to transform the market.
New Delhi-based company, IntelliCog Technologies, is attempting to bridge this gap with innovative means. It smoothens functioning by dividing knowledge imparted to bots into two categories. While explicit knowledge is that which can be codified and conveyed; implicit knowledge is instinct-based and cognitive. The company created a proprietary methodology called icSmart TaggingTM, for correct coding/configuration of process maps, to smartly tag, comment code to ensure seamless translation to bots.
IntelliCog's flagship offering and unique technique Watch my BackSM (WMB), ensures that implicit knowledge remains within the organization and is not lost during automation. Using this technique there is always a pair working on the project and the roles of either are switched on a given day; called as 'Force majeure' testing.
Apart from its technology, IntelliCog differentiates itself from the market with lightning fast implementation that takes only a few weeks. The payback too comes much sooner, in a few months, demonstrating the power of effective RPA. The solutions deliver cost savings between 40-70 percent, in addition to improving turnaround time and accuracy.
"Our mission is to democratize RPA and make it available to all organisations irrespective of size or complexity of work being performed. Our robots are available 24/7 and are scalable with a click of a button. Our solutions allow real time analysis of work being done, offering higher control and comprehensive audit trail thus significantly reducing business and regulatory risks," explains Siddhartha Singh, CEO of IntelliCog Technologies.
Our mission is to democratize RPA and make it available to all organisations irrespective of size or complexity of work
The company's solutions are expandable horizontally too as they leverage AI technologies (computer vision, natural language processing/generation, and machine learning) to automate processes that were left untouched earlier.
To ensure that their clients reap benefits of agility and automation without being hassled with the processes, IntelliCog Technologies also offers RPA as a managed service. The company has already delivered more than 50 automation projects across five different industries using their proprietory methodology TASOSM; and over 500 process assessments in spite of being a year-old company.
The company ensures that their offerings fit the requirements of the industry vertical, by partnering with multiple tool vendors and leveraging the best tool for the job. They partner with Google and Microsoft to deliver enterprise-ready solutions with top-class security. "We use Microsoft's cloud infrastructure, cognitive services to enhance our solutions for the ability of emotion and sentiment detection, vision and speech recognition, language understanding. Using Google vision, our solutions understand the content of an image and hence provide OCR/OMR capabilities. Each vertical comes with its inherent challenges and matching the right tool with the problem ensures the success of the automation project," explains Singh.
Leveraging its capabilities, IntelliCog was able to reduce loan-processing time to 30 minutes, from four hours earlier for an Indian financial services company with pan-India operations and over five million customers. The bots took over repetitive and data entry work to provide regular updates on processing status, boosting volumes handled by more than three times and increasing customer satisfaction.
Being a young company, IntelliCog is devising exciting technologies and solutions. One of them is FinBot, a BOT enabled cohesive finance and accounting platform that provides a unified interface to multiple ERP solutions to automate processes. It is also working on a BI and analytics platform, which provides business insights by capturing utilization factor of bots and human partners.
The most revolutionary technology on the cards is a self-learning Bot Maker. It is a mother bot that sits at processor machines and learns from the actions taken by the processor. Based on pattern recognition and machine learning algorithms, it can autopilot processes over a period, identify areas, and deploy bots in the designated areas for automation.