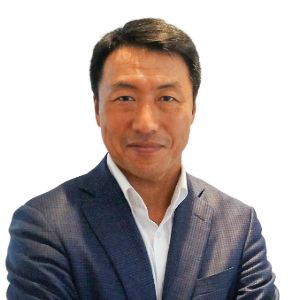 Norihito Ohigashi, MD
TT Network Integration (TTNI) is a TOYOTA group IT company and provides their customers with IT network and application support. Along the course of these services, TTNI noticed that companies are tasked with doing many mission-critical mundane, repetitive tasks with limited resources. Some companies were facing problems with lack of resources for operation-heavy daily or weekly tasks such as simple system entry, and others faced difficulties in business continuity due to human dependency and sudden resignation. Limited IT budgets also meant that some companies suffered from old and inefficient systems. TTNI realized that RPA was the right solution for these pain points and drove towards this industry. With a strong team having vast knowledge and expertise in RPA, TTNI delivers the most advanced RPA technology to the clients to improve their productivity with minimal process change and free their resources to focus on higher value tasks. "We leverage capable and flexible robotics to tune routine tasks for optimization of judgment-based operations," says Norihito Ohigashi, Managing Director of TTNI.
TTNI believes that RPA is not a purpose, but a mean. Therefore, the company has a dedicated consultant team that analyzes the customer's current business process and finds out the root cause of their pain. Once the cause is understood, the company provides flexible solutions that help them address these pain points. TTNI is a traditional Systems Integrator (SI) company, but they are always keen on bringing in creativity and innovations to their clients. "We have a dedicated team who keeps a close watch on the market and new technologies such as RPA and quickly promote it if it helps customers achieve their goals," adds Ohigashi.
By leveraging RPA, the company helps their clients to shift their focus from low-value routine jobs to valuable work such as market research, business development, and so on. By leveraging RPA, clients can reduce overall cost because the average cost of implementing and running a robot is lesser than full-time equivalent costs, especially in large-scale deployments. RPA is two-three times faster than the average human and can work round the clock, thereby increasing speed and productivity. Robots have a 100 percent accuracy level and also enable in compliance. By using RPA, companies can upskill the workforce to perform decision-making roles. This increases the competitiveness and innovations in the market.
Despite all these, RPA also poses several threats such as information leakage, the required internal guidelines for the operation, preventing unmanaged robots, and so on. "We help our customers implement best fit RPA solution with maximum ROI by providing a one-stop solution for entire RPA ecosystem," adds Ohigashi. The RPA services provided by TTNI include assessing ongoing process, re-engineering and improving the process, identifying processes that can be automated, selecting the RPA tool, developing the robots and building the RPA infrastructure, guiding users with the working process of the robot, and providing support on automation inquiries and issues.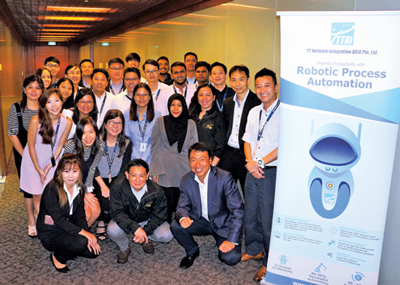 TTNI has been supporting their client's global IT infrastructure for over 15 years. "We have TOYOTA Way of DNA and have been improving customers' business process by TOYOTA improvement methods, like PDCA, 5WHY and so on," says Ohigashi.
TTNI group has a global presence in Singapore, Japan, Thailand, China, India, Indonesia, U.S., and Germany. "Each company bringsup RPA engineers and provides standardized RPA solutions for global customers," adds Ohigashi.
Currently, RPA is at a passing point to Cognitive Process Automation (CPA) which leverages different algorithms and technology approaches like NLP, text analytics, data mining, and so on for process automation. "We are investing in AI technologies and preparing for CPA to provide overwhelming competitiveness to our customers," concludes Ohigashi.