Why Your Next Insurance Claims Processor Could be a Robot
By Rod Dunlap, Director, ISG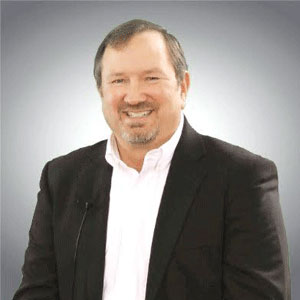 Rod Dunlap, Director, ISG
Reducing Costs and Boosting Efficiency through Robotic Process Automation
Against the backdrop of rising health¬care costs, insurers seek to optimize the use of technology to automate critical tasks and improve efficiency, while conserving critical human re¬sources. The traditional approach has been to focus on auto adjudication sys¬tems, which provide straight-through processing of routine and common claims, precluding the need for staff to spend time on manual, time-consum¬ing tasks. However, the cost and effort involved in updating these systems as they age, and reconfiguring them to align with changing insurance regula¬tions have proven to be problematic for many insurance companies. Many forward-thinking firms have begun implementing Robotic Process Auto¬mation (RPA) to not only address the issue of aging systems cost-effectively and quickly but also to significant¬ly increase the rate of automation in claims processing.
According to America's Health Insurance Plans (AHIP), a national trade association representing the health insurance industry, states that approximately 80 percent of healthcare claims are now processed automatically. A claim requiring human intervention costs approximately four dollars to process, while an auto-adjudicated claim costs approximately one dollar. Considering that more than 3 billion healthcare claims are filed each year, extending auto-adjudication rates by even a little amount can have a significant financial impact.
While auto-adjudication systems have been helping insurers cut the costs of their claims processing for decades, as these systems age, attempting to add functionality to these legacy systems, or replacing them with new platforms, can be extremely costly and disruptive, taking months to implement. And since insurance regulations change constantly, updates to systems could be out of compliance by the time they're implemented.

Enter the Robots

Robotic Process Automation (RPA) is gaining traction in insurance because it offers a cost-effective strategy to significantly increase the rate of healthcare claims automation and drive cost savings. RPA applications use software or digital robots to automate the review and resolution of common claims issues. Because they run as allocated resources on local servers and have minimal impact on underlying infrastructure, RPA tools can operate as an extension of existing adjudication systems.

Yet, the biggest savings are processing costs. A software robot that replaces five-to-ten human claims processors can cost as little as $10,000 to $15,000 a year. Additionally, robotic process automation tools can be developed, implemented, and operational within a matter of weeks, providing the flexibility needed to adapt to frequent changes required to comply with industry and government mandates and regulations.

While RPA does enable insurers to reduce head count, humans are still required, since there will always be complex cases that require people to research specific regulations or insurer policies. By automating the processing of the majority of typical cases, RPA enables claims processors to focus more of their time and effort on unusual claims and exceptions. As such, since processors spend more time on complex and time-consuming claims, RPA requires a re-evaluation of the traditional productivity metric of a number of claims processed per hour.

Many healthcare payers are taking a serious look at Robotic Process Automation to increase automation rates and expand the volume of claims processed without human intervention. RPA can not only address the immediate problem of aging auto-adjudication systems but can also drive significant cost reduction and enhanced efficiency.

Headquartered in Stamford, U.S., ISG information Services Group) (NASDAQ: III) is a leading global technology research and advisory firm serving in more than 20 countries with more than 1,300 professionals.