Tanna Partners Catering to the Need for Change in Rpa Space
By CIO Advisor Team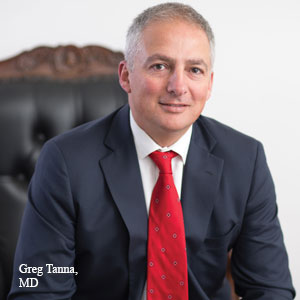 CIO Advisor Team
We hear stories of many failed implementations across the landscape but this cannot be blamed on technology. It's the people selected to sell, scope, design and deploy Robotics solutions who will determine the success or failure of any implementation. Given that Robotics and its capacity to digitally transform the Enterprise is a necessity to compete, the hiring process has never been more important because people are the only sustainable point of differentiation for any company. In a candid interview with CIO Advisor, Greg Tanna, the Managing Director of Australian-based Tanna Partners, explains the reality that it is the people behind the technology that will make the difference to any Robotics initiative, not so much the technology itself. He also informs us of the way his company helps to resolve the challenge of sourcing top RPA talent in a "chronically candidate-short" market.
Q. How is Tanna partners positioned to address the increasing demand for qualified and expert talent to spearhead the Robotic Process Automation (RPA) transformation?
We identified and began planning for the Robotics revolution long before it became fashionable, anticipating the war for talent it would create. Amongst other initiatives, we invested heavily in SEO, back end systems, digital interaction platforms and research capabilities to map and interact with the global Robotics talent pool. Today, we house the most sophisticated and comprehensive data bank of RPA practitioners around the APAC region profiled to high levels of definition enabling us to procure talent with unrivaled speed and efficiency, from Developers to CEOs. Importantly, our lineage of 14 years in and around workforce optimization, analytics, business process reengineering and CX operational excellence helps us critique hiring requirements intelligently, bringing only relevant candidates to the shortlist table, thereby minimizing risk whilst improving speed to market for our clients.
Q. What are the elements that come into the game while connecting businesses with the right Talent in RPA?
Robotics is being marketed nobly by major vendors as a means of realizing Enterprise-wide, digital transformation as opposed to a point solution. This sets a big expectation, however, as the RPA practitioners who sell, scope, design and implement RPA solutions must therefore draw upon a much broader range of customer contact or digital-centric skills, knowledge and personal attributes to execute in accordance with CX strategy right down to coal face customer touch points, across all people, process, technology and finance inputs.
Tanna Partners' deep pedigree in this CX domain has evolved and been refined via more than 14,000 one-to-one executive interactions in working hundreds of successfully completed Search assignments. Each and every Search mandate we work draws on the depth and breadth of experience we offer to this Robotics imperative which allows us to intelligently assess not just the role in isolation but the complete context of that role that factors in the bigger picture as well as the 'here and now' operational realities at play.
Q. Take us through your Search Methodology. What are the various factors that help Tanna Partners to distinguish themselves from their competition?
Our Search methodology consists of 20 well-documented steps and is applied uncompromisingly to each and every Search mandate. The first step is the most important: developing consensus with all key stakeholders on the scope of the role, its broader context or impact on the greater Enterprise and the profile of the person who could perform that role. This bleeds out a number of competencies spanning skills, knowledge and personal attributes which we then interview and report against making for a clean and targeted Search campaign. Our strong network allows us to effect meaningful reference checks as we're only ever one degree of separation away from knowing the people nominated to act as referee which helps delve beneath the politically correct, risk averse responses that often masquerade as "references!" We are experts at "getting great candidates across the line" given the trust and rapport we have earned with our constituency together with the broad-based knowledge we offer to candidates in helping them make those all-important career decisions in choosing one company over another or in navigating counter-offer scenarios from existing employers. Our post Placement follow up is mandated over several interactions in the first six months and then ongoing thereafter.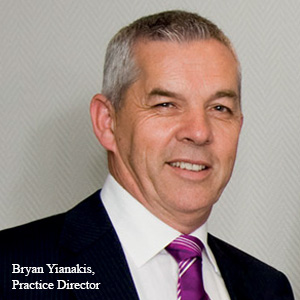 In short, the strong relationships we have built with 14,000 relevant individuals all threaded to this industry, from some angle, now give us a global reach, consulting capability and perspective which is unique in the market place.
Q. Are we truly in the midst of the RPA-inspired Fourth Industrial Revolution?
I've never seen a ground swell of this magnitude in my 23 years of experience in the Executive Search Industry and I firmly believe we have entered into the realms of Klaus Schwab's Fourth Industrial Revolution. Many of the predictions of job losses will occur, it's just by when. However, many new jobs will be created and retained onshore so it's by no means all doom and gloom but it's up to Captains of the Industry to clearly project where and when those 'new age' jobs will appear to allow for better career planning and resource allocation.
AI is actually the elephant in the room with Robotics as the precursor, creating a sound platform from which rich and accurate data can then be extracted and applied. Unlike traditional assets that depreciate, AI investments appreciate with time as they get smarter and this will present a revolution unto itself on many social, economic and political levels.
Q. Share with us instances where your organization has helped its clients overcome their business challenges?
We were engaged by one of the largest global Consulting, Technology and Services firms to source a Robotics Consulting Practice Lead for Australasia. Our client demanded big Enterprise & Government Robotics implementation experience which was impossible to find in the local region as the industry here is only now evolving from PoC to full production. We therefore undertook an international search and assessed more than 120 profiles across the globe leading to a shortlist presentation of three individuals who were qualified for the role and interested in relocating. After some lengthy negotiations, the candidate (and his family!) was successfully appointed and relocated to Sydney, Australia. We're now helping this individual build a best-of-breed consulting practice for the region.
Q. What are the goals of the company for the long and short term?
Given the chronic shortage of RPA talent, we're working closely with vendors who can certify/create RPA talent at Programmer level. We're also exploring gamification and business simulation initiatives to assist with RPA solution design and implementation with some technology start-ups that house some amazing technology. Longer term, we see our portfolio gravitating into the AI domain and are already well down the path of mapping the talent in this field.