RPA: The Engine of Digital Transformation
By Mike Dudarenok, CCO – Technology, Flight Centre Travel Group, Aus/NZ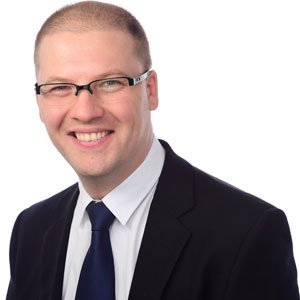 Mike Dudarenok, CCO – Technology, Flight Centre Travel Group, Aus/NZ
The world has changed profoundly and the role of technology cannot be underestimated. It is widely accepted and well summarized by Accenture that "every business is a digital business" and by Forbes that "every company is a technology company". Digital technologies promise us a world different to what we have experienced so far.
The emergence of digital and technology giants has been discussed widely and based on the latest Forbes rankings of the world's largest public companies, these companies took the top four spots by market capitalization and six out of the top ten.
Whether to imitate the successes of the giants or to simply survive, companies are embarking on digital transformation journeys of their own. Digital transformation is usually described as a profound and accelerating transformation of business activities, processes, and models to fully leverage the changes and opportunities brought by digital technology, with present and future shifts in mind.
These strategic initiatives can have significant impact on how the company is doing business currently and into the future, and use a variety of technology tools to achieve desired outcomes. Robotic Process Automation — or RPA — is one of the key tools in this arsenal.
While RPA has grown in prominence, its genesis is not new and builds on manufacturing automation and robotics. However, as technology continues to evolve and improve, it's becoming easier to automate simple tasks and activities. The simplicity of executing these initiatives reduces costs and shortens the time to realize the value of these projects. This has elevated RPA to a strategic level from the domain of operational process improvement.
Besides, the race to becoming more effective and efficient is driving digital transformation initiatives and Flight Centre Travel Group (FCTG) isn't an exception. RPA is a direct path to achieve best outcomes for both internal and external customers by automating tasks and activities which are either non-value adding or mechanical in nature. Simply put, why would a company want their highly qualified personnel spending time on the tasks which machines can do as well but faster and cheaper, instead of spending quality time with their customers?
Furthermore, the success of digital transformation depends on an organization's ability to be agile and experiment with different process designs and execution sequencing.
Whether to imitate the successes of the giants or to simply survive, companies are embarking on digital transformation journeys of their own
Particularly, digital transformation initiatives rely on process interjections to drive new and improved customer experiences and orchestrating these interjections is well supported by an RPA toolset.
During FCTG's own RPA journey, we have learned a few lessons and have benefited from taking a wider digital transformation view as it allowed better management of interdependencies. The dedicated RPA focus increased our 'no-touch' bookings fivefold and allowed the business to significantly improve customer response times and at the same time reduce average cost per transaction.
Start small, grow big
It is tempting to tackle the biggest and the most complex process or problem first, reap the rewards and then start implementing it across less complex processes and problems. This approach while looking logical from the outset, especially from the perspective of overall platform design and selection, produces results slower than anticipated as it defers the learning to the later part of the implementation. We soon realized that it was better to tackle 'low complexity/ high volume' tasks first. This allowed the business to get benefits faster and encouraged participation in the program. It also supported learning of the underlying processes and produced improved success rates by continuous tweaking of our execution routines.
Prioritize reporting and visibility
It is customary for RPA initiatives to start with process mapping and definition of major tasks and activities, and it's extremely important to do this as it will form the 'hit list'. Of equal importance is dedicating time to creating process visibility and defining logical measurements and drop off points. This step will assist with implementation and enable to target the most appropriate scenarios and measure the impact of routine changes. Investing time and effort into developing reporting capability allowed FCTG to concentrate on specific types of transactions that yielded the highest productivity improvements and helped target booking types with highest potential for improved customer experience.
Encourage business contributions
In FCTG's world, our divisional CTOs have the primary responsibility to drive RPA initiatives working with the marketing and business units' general managers. However, it does not stop there. Our consultants are just as involved in the process. The inclusion of operations and sales into the process contributed to our successes in this area. It reduced our workforce's fears of automation, as employees start appreciating and understanding that the purpose of RPA was the removal of mundane and unproductive tasks.
Let technology grow with you
As we moved through our journey, we realized that FCTG's technology solution lacked the flexibility to support our RPA aspirations. For example, it struggled to support customized non-linear booking fulfillment execution plans, so we had to adapt and add new providers into our toolset.
Have a mixture of toolsets available
In the spirit of increasing flexibility, work with the most appropriate vendor or technology suite for the task at hand and then design your solution by compartment aliasing or modulating your execution routines and orchestrating them to produce the desired result. For example, using Python and Google Cloud Platform for sentiment analysis of an email, tag and categorise them and then use automation routines to execute.