Hope or Hype?
By Lisa Davis, General Manager, Bank of Queensland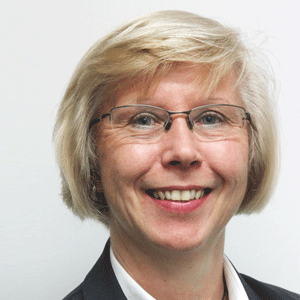 Lisa Davis, General Manager, Bank of Queensland
Much has been written in the last 12 months around the rise of RPA. Everyone from the big consultancies, to smaller boutique companies have been doing the rounds, selling the benefits to organisations and building out capabilities within their groups. Depending on what you read, these robots are a) taking over all our jobs, or b) not the solution they have been packaged and sold as – and both have an element of truth.
RPA has become a new buzzword, a way to reduce cost within your organisation, improve process efficiency, and drive standardised consistent outcomes for customers and organisations alike. The software providers operate largely through re-seller models, and many of the big consultancy groups have alignments with one or more provider – be it Blue Prism, Automation Anywhere, UIPath, or others. The face value costs to licence this software is appealing, significantly less than average FTE costs, currently employed to perform repeatable process tasks. Who wouldn't want their employees focused on higher value activities?
Before we all run out and sign up for bulk licences, a few considerations that organisations need to think through, which will assist in getting the best value out of any investment.
- Are your processes both well documented and well understood? Most organisations have a disconnect to some degree in what they think happens and practically how things get executed day to day. RPA works well with standard processes and operations. The processes don't have to be perfect, but they do have to be agreed and documented before you can automate.
- The various technologies are both similar and different. It seems that certain industries seem to have leanings to particular brands. As with all technology they come with both strengths and weaknesses, so worth knowing the differences. Having said that, the underlying capabilities are similar. One important consideration should be the support model that the software providers can deliver, and the product development plans for each.
RPA won't be able to automate all the work people don't like doing
- Building out the infrastructure to support both the development and deployment lifecycle is not only critical, but also can take longer than perhaps you anticipate. Many organisations have started small, and over time work to industrialise and virtualise the software. But even for a small pilot, the need for environments, resource machines, and application servers still are required.
- Whilst processes may be well understood and documented, what lives in organisations are sets of business rules that support those processes. These come in both simple and complex forms. Ensuring these are both agreed, and documented will save time later on, and also help to drive a more efficient automation.
- A robust Change control process, both as it relates to the processes automated, but also, other changes within the business will be necessary. Business processes, and system changes are part of day to day realities in any business, but there needs to be a mechanism to capture and analyse impacts to your automations, if they are to run smoothly over time. In some instances, even the smallest changes can impact your robot running.
- Support costs, should not be forgotten, and will grow over time. As you automate more processes, the ongoing maintenance, process improvement, testing, and deployment of changes to existing automations rise. This can cause concern on two levels, the volume of activity required, plus the resource pull to ensure this is covered. A side consideration is that whilst this creates "new" roles within a business, most people involved in RPA currently want to be the developers, not the maintainers. Ensuring there is a pipeline of capability to undertake this work will be critical.
- Make sure your chosen partners who support this capability have actually got the internal capability themselves. RPA is a growing practice for most organisations, and experience, whilst growing is not abundant. Do your research, to make sure your partner support model will work for you.
- The question of risk controls needs consideration in advance. Having a good sense of the risk and oversight model of automation will both help you think about mitigating controls, but will also assist in driving both comfort and acceptance within your business.
- And of course, there is no substitute for quality data. Both in terms of standards for formatting, but also the inherent data you are processing. Employees use common sense to decipher data quality issues, but to be effective with RPA, clean it up first.
The hype of RPA has not helped its cause, as for many organisations they have seen this as a quick, cheap solution to process efficiency and cost control, and some have not progressed far past a Proof of Concept, or a bank of underutilised robots. There is upfront investment, both in time and $ to get the best foundation for success. RPA won't be able to automate all the work people don't like doing, and it has an ongoing cost and infrastructure need that will grow over time. Don't get caught by the flashy POC, or the hard sell from consultants. Consider where and how it fits into your broader automation plan, and use it where it makes sense. Used well and applied in a smart fashion will allow you to release a benefit profile that is appealing to your customers and shareholders alike.