What challenges are organizations facing in deploying RPA?
By Faisal Parvez, Director- IT & CIO, Asia, Middle East & Africa, BT and Hareesh Agaram, Global Delivery Head, Robotic Process Automation, BT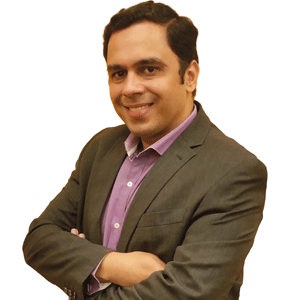 Faisal Parvez, Director- IT & CIO, Asia, Middle East & Africa, BT
The Institute for Robotic Process Automation and Artificial Intelligence (IRPA AI) describes Robotic Process Automation (RPA) as the application of technology that allows employees in a company to configure computer software or a "robot" to capture and interpret existing applications for processing a transaction, manipulating data, triggering responses, and communicating with other digital systems. RPA digitizes labour through the use of advanced machine intelligence, engagement, analytics, big data, social media, mobile technologies, and cloud computing. It is predicted that five million jobs will be performed by robots in the next ten years, whilst expanding the job market through a growing demand for certain skilled workers and creation of new jobs in specific industries.
Global organizations adopted many levers to reduce current costs with innovations and invest in future technologies to optimize costs, improve customer experience, and prepare business for future. From 2000 to 2005 we saw outsourcing shifting to low cost locations providing required support to the financial statements of many large organizations. Later, focus shifted to stabilizing and optimizing back office operations, forcing companies to restructure them from "Business Process Outsourcing" units to "Business Process Management". As many processes have become repetitive in nature, focus shifted to either automate or eliminate repetitive steps in the process, bringing the shift from labour arbitrage to digital workforce arbitrage. The concept of outsourcing, which has been a vehicle to move things to low-cost areas, is today a dead concept. RPA will transform the whole concept of how businesses operate. Technological innovations in Robotic Process Automation with tools such as Automation Anywhere, Blue prism, UI Path, Nice, Pegasystems, Workfusion etc. promised to automate repetitive and high volume transactions. Many organizations jumped in to automate processes but found the journey very challenging with back office teams already based offshore, unstructured data, non-standard processes, discrete teams, resistance from architects for another layer on systems, license costs, and many more. Nevertheless RPA can be leveraged with certain caution to cut costs and deploy resources to do better jobs rather than repetitive and mundane tasks.
Selection of right RPA tool:
Not every RPA tool has the required capabilities to automate specific business processes. In addition to strategy and offerings, the RPA tool selection panel should first do a high level study of back office operations that they are trying to address, then evaluate tools for the right fit. For example if most of the back office operations are done behind a Citrix environment and if the RPA tool is not strong in Citrix based automation capabilities, businesses will have a challenge to automate and reap benefits from RPA. So analysis of which tool to deploy at scale within an organisation becomes very important.
Not every RPA tool has the required capabilities to automate specific business processes
Process Analysis: When working with operation leads, making them believe in the concept and taking them along on the journey is very important. Rather than studying the complete process in detail upfront, understanding the process at a high level and developing an RPA proof of concept (POC) for a short process will help back office teams understand how RPA process works towards benefiting them. Doing this will help get success in sooner. RPA is one unique program which would demand support from senior leadership and the working team. Business process analysts should identify the process suitable for RPA and split the end-to-end (E2E) process into manual and RPA suitable ones, and get the automatable process approved by back office teams before it is pushed to development. This builds confidence around banking of savings committed.
Business case: The RPA business case should involve approvals from process leads, efforts savings approval from operation floor leads, finance approvals to ensure the right costs are considered including design and development, licensing, infrastructure and leavers costs, if applicable. Processes using stable underlying systems should be considered for RPA, else the systems transformation/stabilisation plan will conflict with RPA benefits.
Infrastructure: Large organizations have centralized infrastructure teams, and procuring and configuring infrastructure will have a lead time. Either with cloud or on premise infrastructure, having infrastructure that can meet business Service Level Agreements (SLA's), Disaster Recovery, inter connectivity with all required systems will expedite RPA delivery.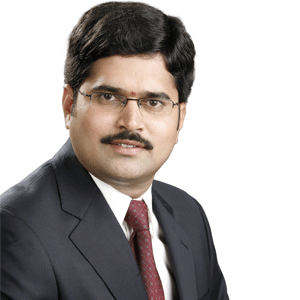 Hareesh Agaram, Global Delivery Head, Robotic Process Automation, BT



RPA Development: RPA development is still a niche skill and not many decent RPA development talent is available in the market. A future-ready, progressive technology team should invest to build RPA talent with a team of Process Analysts, RPA developers and RPA testers. Integration of RPA team with E2E Design team is often missing in many organizations but very critical for any successful delivery and evaluation of RPA. Integration with existing delivery process is very important so any changes to the underlying systems are assessed for its impact on Robots.

RPA In–Life Application Support Group (ASG): Having the right ASG gives confidence to operations teams to try RPA as mentally the adopters know they have a helping hand, further it helps if the RPA ASG sits with operation teams onsite especially for all critical processes. This needs factoring which building the business case. Also, giving ownership to operation teams to run their robots will give them control on their processes and helps with successful adoption of RPA and brings the dev ops model to life.

RPA Adoption: At the core of RPA success lies RPA adoption by back office teams. It is normal to see some resistance from back office teams as it will automate some of their efforts and will have an impact on their jobs. RPA works well if leadership invests to retrain current workforce and redeploys freed resources to meet new growing demands.
Many processes still deal with unstructured data and RPA in its current form cannot address unstructured data. While RPA will automate 40-50 percent of the repetitive tasks with structured data, RPA combined with Artificial Intelligence in the future provides scope for a better percentage of automation. RPA brings massive disruption and creates a conducive environment for innovators and also creates massive amounts of opportunity for entrepreneurship.