How Organizations can Benefit from the Innovations in RPA
By David Kennedy, Group CIO, Transaction Services Group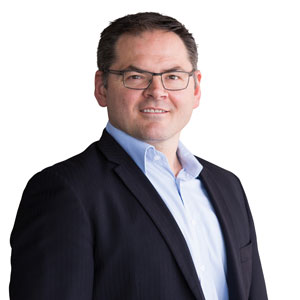 David Kennedy, Group CIO, Transaction Services Group
With digital transformation being the key to success today, companies that master automation are most likely to emerge as winners in the market. Among the recent developments in the digital arena, robotic process automation (RPA) has been one of the most disruptive technologies and is increasingly being espoused by companies across all industries. However, many organizations struggle to finalize an automation strategy that will fetch them a higher ROI along with an overall positive impact on their businesses. To guide such organizations through their digital journey and help them gain optimally from the innovations in RPA, David Kennedy, Group CIO of Transaction Services Group, shares some valuable insights in a comprehensive interview.
From being an unfamiliar term a few years ago to becoming a force to reckon with, how has the RPA industry evolved?
Robotic Process Automation (RPA) is similar to the old "Macro" technology that could complete a large number of operations in an automated fashion. The evolution of the mega Macro—RPA—has been mainly revolving around the idea of perceiving technology as a medium for enhancing the overall efficiency of repeatable processes. Owing to the digital revolution, the manner in which RPA's evolution is now defined has changed significantly over the last couple of years. The increasing number of opportunities that the digital revolution is creating has resulted in RPA being able to commoditize all kinds of repetitive activities within an organization's department. For instance, finance and contact center companies house numerous processes that can be commoditized, thus benefitting from the advancements in RPA. It has become a nexus of a "perfect storm" where we can create value in our departments, resulting in extra time for our staff to be able to focus on more innovative projects. As a result, organizations must invest ample amount of time and resources in either preparing for and taking maximum advantage of the digital disruption or devising defensive strategies against it.
What are the recent changes in the RPA sector including some of the key impactful trends?
The emergence of the cloud technology has lowered the barriers to entry. Now anyone can utilize resources to create and test products that will add value through the use of RPA methodologies. This is the key driver that has resulted in the "perfect storm." With more and more people being able to access these resources seamlessly, implementing certain applications and codes in various environments has become less expensive. Consequently, the number of products and applications available to people in order to enact RPA has increased exponentially in the last 18 months.
The digitization of numerous processes including RPA mandates organizations to promulgate a culture wherein employees are continually learning and upgrading their knowledge
What are the challenges associated with the implementation of RPA and what steps need to be taken in order to overcome these challenges?
Being aware of the human impact on digital processes and directing more energy toward helping people leverage the opportunities that automation provides is crucial. I am the chairman of a group of New Zealand's leading technologists called TechLeaders. We are a network of influential technology leaders from a number of major organizations throughout many sectors in New Zealand. We have created a set of principles to guide organizations through their digital transformation journey, of which the last principle is called "commit to life-long learning." This principle implies that the digitization of numerous processes including RPA mandates organizations to promulgate a culture wherein employees are continually learning and upgrading their knowledge.
Digitization has also led to a decrease in time that employees spend fulfilling their current role, which means that employees are now more transient. It has never been so important for companies to regularly train their existing employees to employ the latest technologies and in turn, reap the maximum benefits of both the digitized RPA as well as the employees' loyalty. The loyalty of an employee will become more and more important as the digital revolution breaks down the barriers of the company and introduces more and more third parties to deliver value to the customers. Furthermore, with many new RPA products turning out to be immature, organizations must lay more emphasis on the quality of the RPA process in order to generate more business value.
Based on your experience as the Group CIO of Transaction Services Group, how do you foresee the future of RPA?
Organizations need to focus on developing industry-specific RPA applications including technologies that are compliant with the regulations in a particular vertical. However, most organizations today are attempting to address all verticals and industries at a time, thus trying to develop an all-in-one solution. Given the idiosyncrasies within every vertical, a comprehensive solution can be 80 percent effective at the most, whereas a solution that focuses on a particular industry can attain even 100 percent success. For the successful creation of an all-encompassing solution in the future, companies from different verticals need to collaborate and work together toward developing RPA applications that can be shared across industries.
Furthermore, with the creation of numerous applications, RPA is going to be a game-changer, impacting the entry-level jobs that have historically been in abundance. With a significant decrease in these jobs, junior-level finance staff along with contact center employees will be replaced by RPA integrated with artificial intelligence (AI). This trend is why Tech Leaders is engaged with the Ministry of Education and schools to review the possibility of a conference that is designed for the next generation of New Zealand's workforce. The aim is to discuss the realities of the next 3-5 years of employment to not only those who will be leaving education looking for work but also their communities (parents and relatives) and the educators themselves. These three stakeholder groups are the neediest when it comes to understanding the impact of RPA on the future of work.
What advice would you give to your fellow CIOs with regard to their approach toward various innovations in the RPA space?
My first and foremost advice would be to follow the six digital principles by the TechLeaders group. With no approach similar to the other, these principles not only guide organizations throughout their digital transformations but also help them remain competitive in the market. By helping businesses and government agencies commit to digital transformation while aligning with these principles, more efforts can be focused on areas that create the most value.
We are also developing a level down to the principles, which is a guide to implementation. The overall aim is to lower the cost of innovation as well as digital transformation by sharing these valuable principles.