Empowering Workers with New Technologies and Skills
By Shermine Gotfredsen, GM, Universal Robots Southeast Asia & Oceania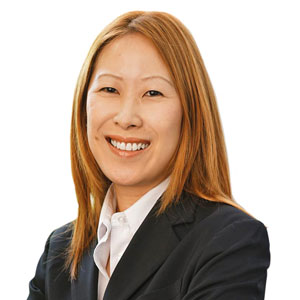 Shermine Gotfredsen, GM, Universal Robots Southeast Asia & Oceania
Progress and innovation are critical for businesses to compete locally and internationally; it is essential for survival.
Across many industries, there are tools and technologies specifically designed to make our lives easier and more productive. From marketing automation to the introduction of the computer and the fax machine, each was designed to support employees, teams, and businesses. They create opportunities and we use these types of tools as well as others, every day.
Rise of Collaborative Robots
The move from traditional robots to collaborative robots, or cobots, has made a big impact, giving manufacturers the opportunity to do things differently. Collaborative robots work alongside human operators in the same workspace, providing operators with ease of use and user-friendly features.
Traditional robots are cumbersome, they take up large amounts of floor space, require expensive safety fencing and to be integrated into a production and also require a very specific level of prior technical knowledge to be able to set them up and to maintain them over time. This limits their accessibility and also increases integration and maintenance costs. When it comes to traditional robots, training costs are expensive because a certain level of programming and coding knowledge is required to operate the technology. For workers experiencing robots for the first time, training is extremely intensive and costly because of the depth of knowledge and education that's required to operate this type of robot.
The move from traditional robots to collaborative robots or cobots has made a big impact, allowing manufacturers to do things differently
With the introduction of cobots, things have changed. This new technology is specifically designed to help workers do their jobs and to empower them to learn, grow, and develop new skills. As there is no safety fencing (subject to risk assessment) and because of their easy programming, they are an attractive work tool that can be seamlessly integrated into a production for the benefit of employees and business.
Cobots are designed to support workers, allowing them to move away from highly repetitive and/or dangerous tasks on a factory floor and giving them the chance to operate other machines and undertake new tasks on the production line. Cobots are increasing job satisfaction, improving work culture, and giving operators new skills and opportunities in the workplace.
Making Robotics Accessible
One of the key features turning heads is the easy programming because it means employees with no prior programming experience can quickly and easily set up and operate a cobot within minutes via a straightforward, easy to use, touch screen interface located on the teach pendant of the cobot.
The programming experience is intuitive and it has been made that way so anyone can be a robot programmer. People with no previous experience using robot technology are finding the step-by-step programming process easy to understand and fast to carry out. To create a program, it is simply a matter of starting an empty program and setting a move command and waypoint for the program. The waypoint stores the target position for the robot, the move command tells the robot what path to take and how fast to move. This is all done via the touch screen interface. Alternatively, operators can use the free drive mode which allows operators to move the robot freely by hand into a rough position and then use the touch screen interface to make finer adjustments. When the waypoints are saved your program is ready to run.
This is how simple, user-friendly collaborative robots can bring to the table.
Robot Technology for Business Sustainability
As more businesses realize that cobots are a strategic and cost-effective solution to bridge the technology gap these smart machines will become more commonplace in a diverse range of industries. From traditional manufacturing to non-manufacturing sectors, cobots are a viable investment that can help a business sustain growth and empower employees as they lift technology, productivity, and staff satisfaction in cost-effective ways.